Highlight from our lab activity! If you are interested in, please consider to join us!
We are a very active research team with a nice diversity!
Group photo in Farewell Gathering @ Komaba Campus (March 2021)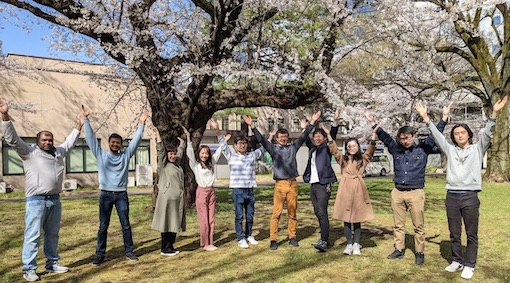 Yamazaki's interview in Japanese (Jan 2023)
An interview about Yamazaki's reserch and future vision was posted on "UTokyo-IIS OpenEngineeringCenter" webpage.
山崎のインタビュー記事「データを磨き、100年先のリスクをもとに意思決定の枠組みを考える」が東大生研オープンエンジニアリングセンターのWebPageに掲載されました。
Link to Open Engineering Center article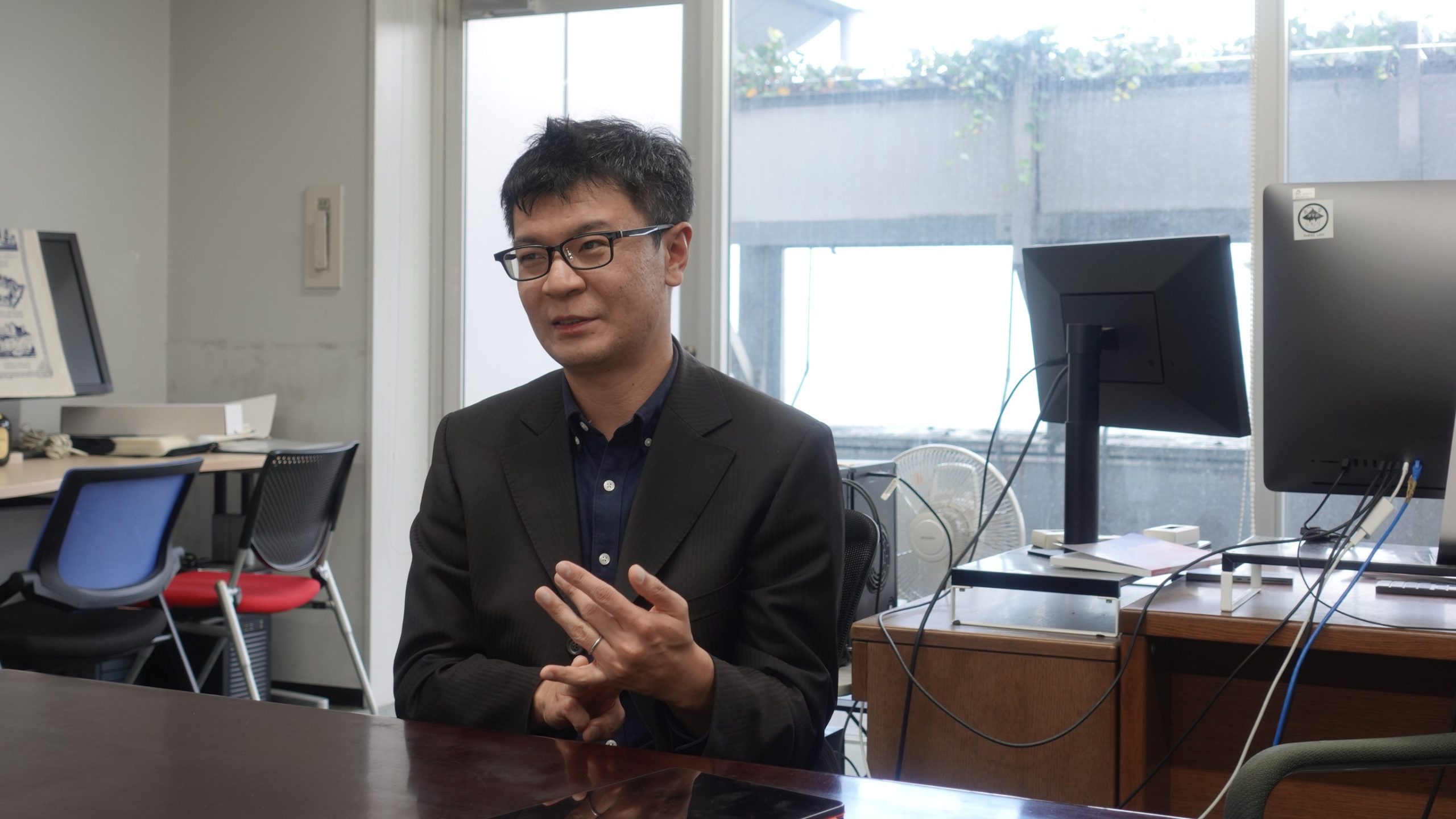 Yamazaki's Lecture Talk in AOGS2021 (Aug 2021)
Lab PI Yamazaki received AOGS Kamide Lecture Award (Hydrology Section), and made a lecture talk in AOGS2021 (Virtual, Online).The topic is about the review on recent advanced in global surface water hydrodynamics. The recorded talk (in English) is available on "YouTube"
AOGS2021にてHydrology SectionのKamide Lecture Awardをいただき記念講演を行いました。
Open Campus Posters (June 2022)
We had Open Campus event for U-Tokyo Komaba-2 area. The posters from Yamazaki lab is available online in this page
Yamazaki's talk in public event (Sep 2020)
Lab PI Yamazaki made a talk in IIS UTokyo public event. The recorded talk (in Japanese) is available on "Nico Nico Video" 東京大学生産技術研究所の公開イベント「潜入!工学研究最前線」に、山崎が登壇しました。ライブ講演の録画をニコニコ生放送タイムシフトで見ることができます。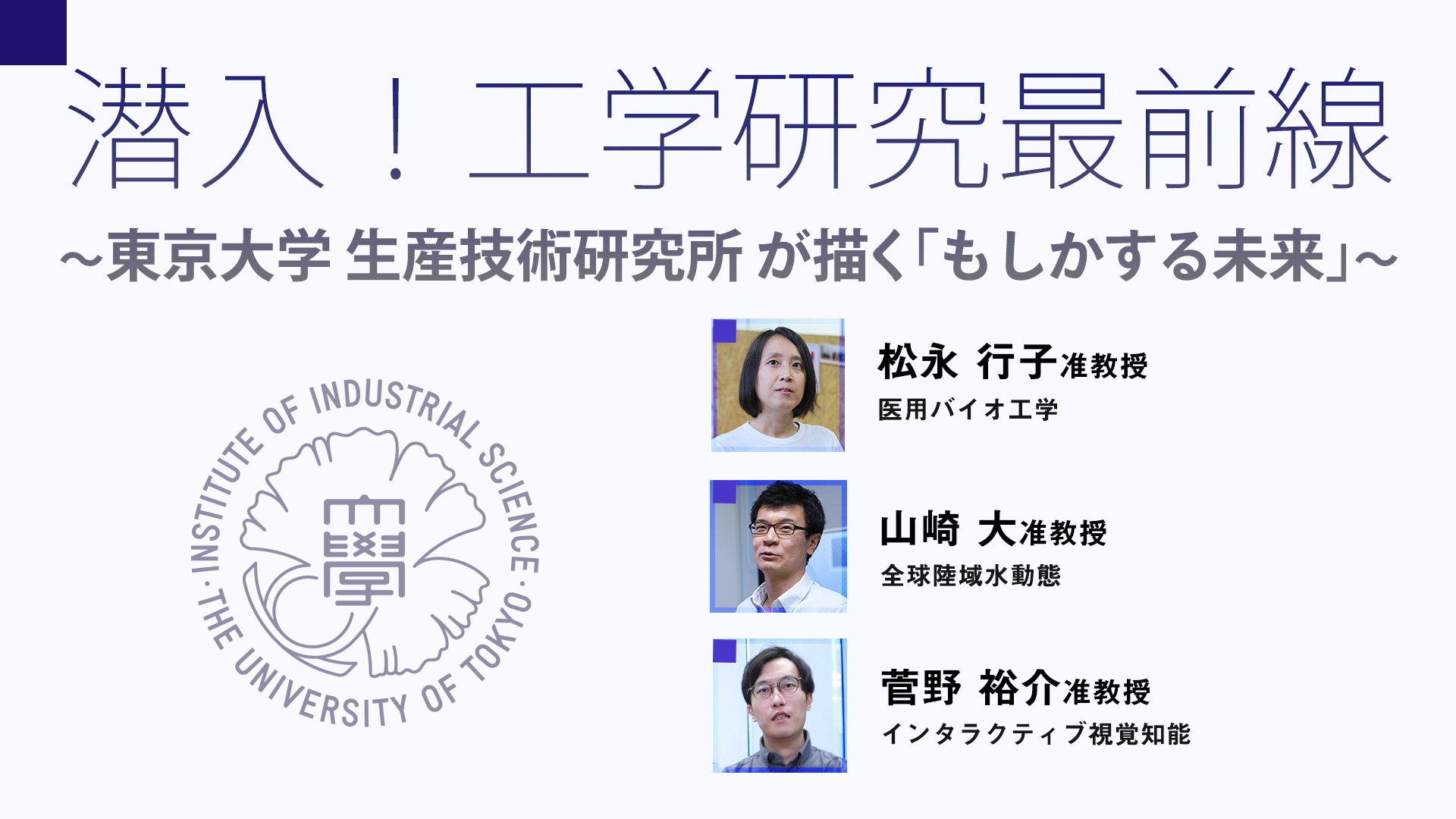 Yamazaki's interview on Top Researchers (Jul 2019)
Top Researchersという最先端研究を紹介するWebメディアに、山崎のインタビューが掲載されました。山崎研究室の研究内容や、その面白さや応用可能性について、インタビュー形式でまとめられています。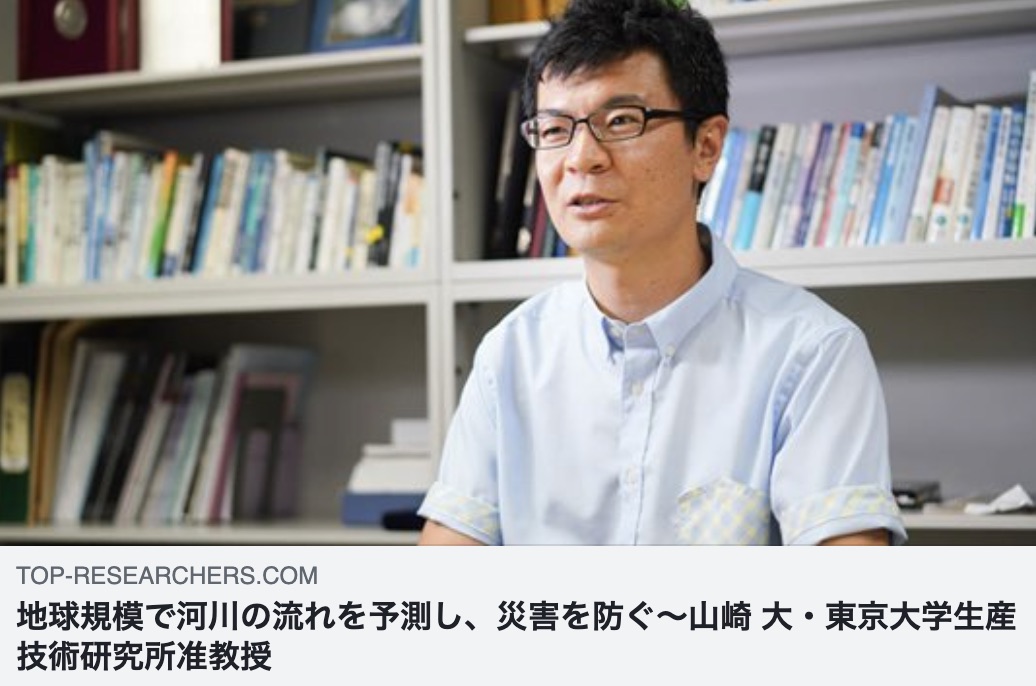 Also, we are in the exciting research institute in a great location!

Yamazaki Lab workspace in IIS Komaba-2 Campus
The official introduction video of IIS UTokyo. Please also visit the institute webpage.